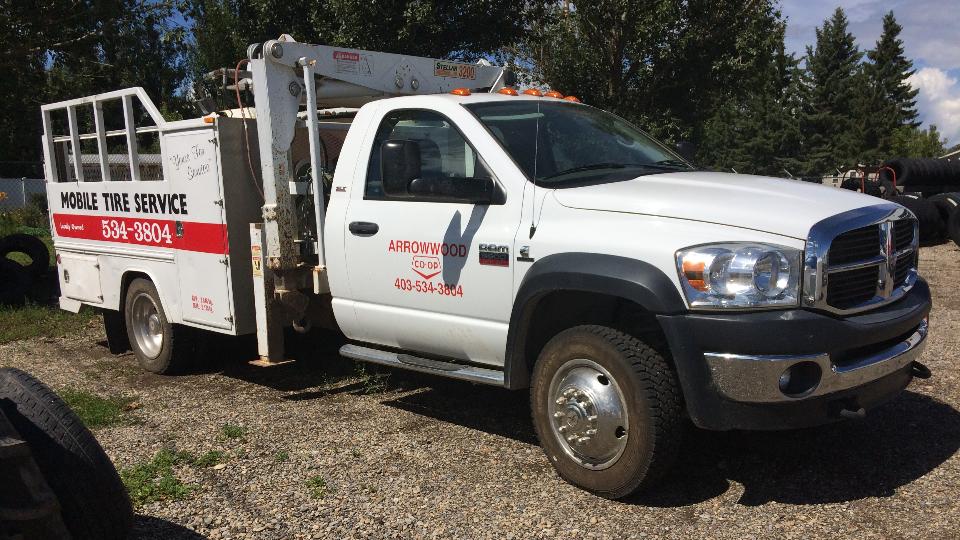 Tire Bay and Lube Centre
September 23, 2019
Arrowwood Co-op also has a Tire Bay and Lube Centre offering tire sales and service as well as oil changes and muffler work. We offer quality service and competitive prices.
Please see our Hours, Contacts and Location Info page for location details.
---
Automotive Accessories
Through our partnership with Grandwest Enterprises, Arrowwood Co-op can special order a huge offering of name brand automotive accessories, shipping within one business day on most items.
Tires Sales & Service
Arrowwood Co-op also provides tire sales & service offering all major name brands of tires and service to install them. We can provide service on a range of vehicles from cars and trucks to tractor trailer units and agricultural equipment. Our tire shop also offers oil and muffler service.
Service Truck
Arrowwood Co-op has a service truck for emergency and farm repairs. Simply contact 403-534-3804 for details.
Tire Shop Repair and Service Pricing List
* Prices Subject to Change. Revised March 1, 2019
| | | |
| --- | --- | --- |
| Service Performed | Base Price (non-member) | Base Price (Co-op Member) |
| Passenger / Light Truck Flat Repair (Loose) | $25.00 / Labour + Materials | $20.00 / Labour + Materials |
| Passenger / Light Truck Flat Repair (On Vehicle) | $30.00 / Labour + Materials | $25.00 / Labour + Materials |
| Passenger / Light Truck Changeover (1 Set of Rims) | $35.00 / Labour Per Tire + Materials | $30.00 / Labour Per Tire + Materials |
| Passenger / Light Truck Changeover (2 Sets of Rims) | $20.00 / Labour Per Tire + Materials | $15.00 / Labour Per Tire + Materials |
| Tire Rotation | $15.00 / Labour Per Tire + Materials | $10.00 / Labour Per Tire + Materials |
| Standard Wheel Balancing | $15.00 / Labour Per Tire + Materials | $10.00 / Labour Per Tire + Materials |
| Custom Wheel Balancing | $20.00 / Labour Per Tire + Materials | $15.00 / Labour Per Tire + Materials |
| Standard Gas Oil Change | $35.00 / Labour + Materials | $30.00 / Labour + Materials |
| Standard Diesel Oil Change | $50.00 / Labour + Materials | $45.00 / Labour + Materials |
| Passenger / Light Truck Tire Studding | $30.00 / Per Tire | $25.00 / Per Tire |
| | |
| --- | --- |
| Shop Materials / Hardware | Customer Price |
| Low Pressure Valve Stem | $5.00 |
| High Pressure Valve Stem | $5.00 |
| Quick Plug | $6.00 |
| Quill Plug / Patch | $8.00 |
| Universal Patch | $6.00 |
| PR 110 Patch | $8.00 |
| PR 120 Patch | $15.00 |
| TPMS Valve Stem | $6.00 |
| Schrader TPMS EZ-Sensor | $69.00 |
Discover more: