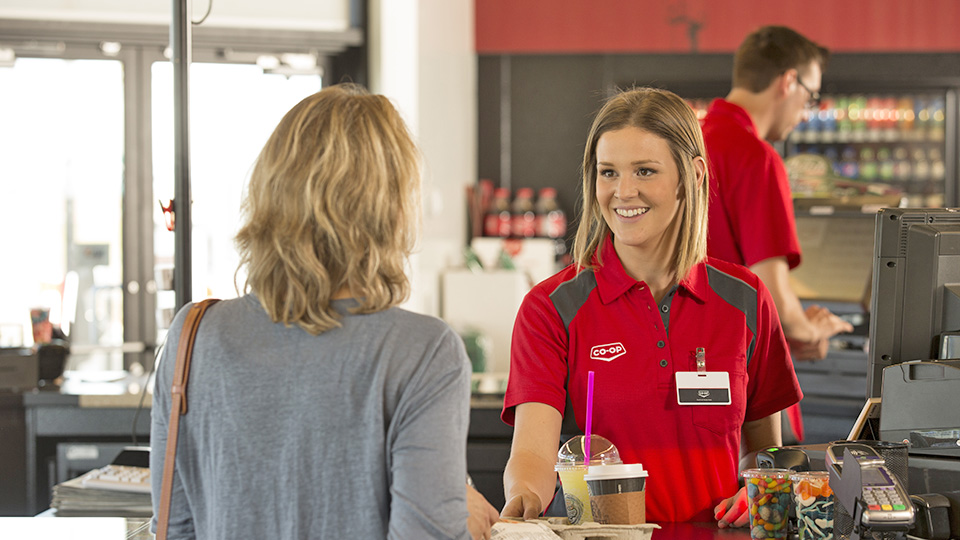 Co-op Fuel & Convenience
September 23, 2019
We live in a fast paced, mobile society with increasing demands on our time. The Arrowwood Co-op recognizes these challenges. To help support the local community, we have brought in a large assortment of convenience items as part of our offering. We offer a large assortment of snack items such as chips, pop, chocolate bars, gum, and other goodies, as well as milk, packaged sandwiches, microwaveable soups and an assortment of essential grocery Items. Our Arrowwood location also offers a Gas Bar with regular gasoline and access to EP3000 Diesel.
Please see our Hours, Contacts and Location Info page for location details.
---
Gas Bar
Arrowwood Co-op is proud to offer a self serve gas bar as part of our Arrowwood location for folks needing regular gasoline. Given our close proximity to our Arrowwood Cardlock facility, we are also able to offer guests the use of our House Card to fill up with Co-op premium clear diesel.
Convenience Store
Our Arrowwood location offers fresh brewed coffee along with a diverse selection of convenience items as well as some essential grocery items to compliment your busy lifestyle. Perfect for your travel around town or to and from work. So stop in and let us serve you today!

Discover more: